From Bill Jeanes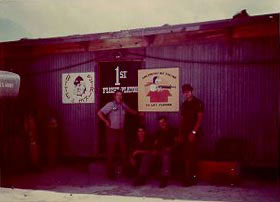 Front of 1st Lift Platoon hut with the NHA Forman and SFC Irizarry, Platoon NCOIC, sitting. The other two soldiers look like SGT Tolan and SP4 Tompkins.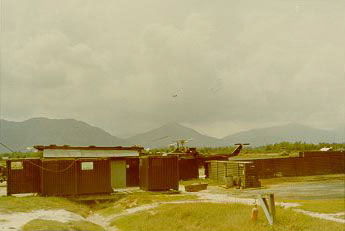 Looking over the 2nd Lift Platoon and barely visible in the background is a CH-47 taking 16741 to depot in Nah Trang.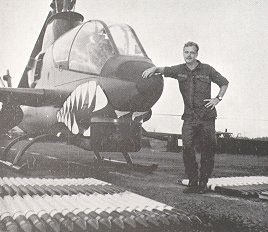 We had some time on our hands so we piled ammo in front of a heavy hog for a picture. Ron Paye is the dud round leaning on the pitot tube.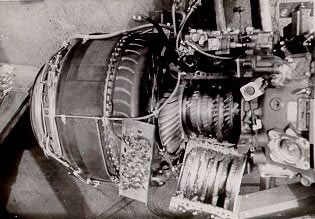 A T-53 engine with FOD damage. Don't remember the exact circumstances surrounding the damage but the foreign object was a bullet. April action.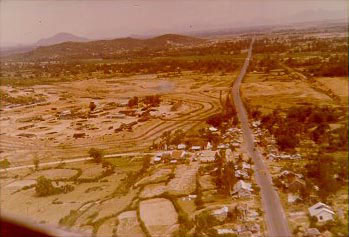 The Tiger Division area near Lane AHP.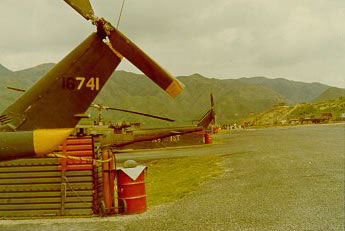 On the flight line sometime before its crash.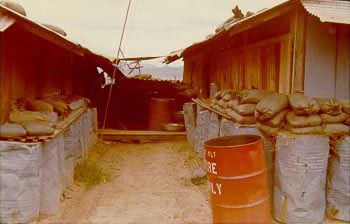 By the Seventies the open shelters were boarded up with lumber and all of the huts had air conditioners!! When the dry season was on us, some of the Hooch maids would use the water from the nasty water barrels to wash our clothes.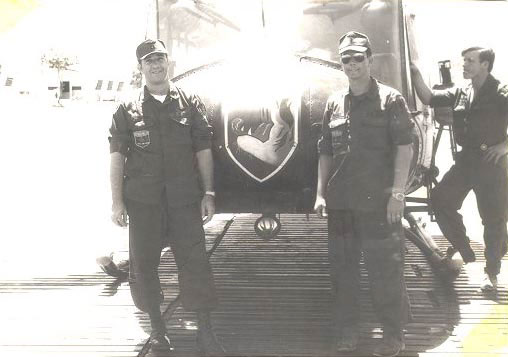 CPT Goodnight and myself with CE Tompkins on the Tiger Wagon. The ROK general did not trust his Korean pilots so the Bite and Strike furnished him this cat wagon with the fancy seats every day.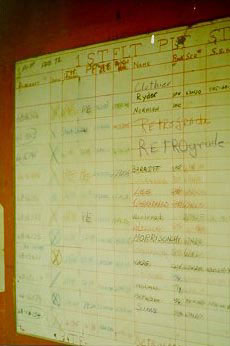 The service platoon status board. If you look close you will see 741's retrograde status.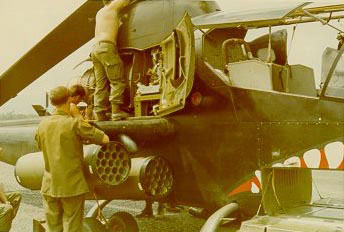 Routine PM on a Cobra with COW Lewis' back to the front. Notice the XM-200 pods and teeth. Not sure when the teeth were added, I think I was told around '69 or '70.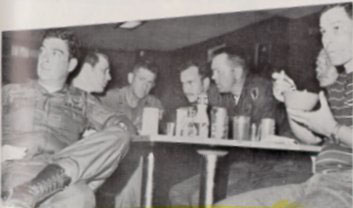 Copied from the memory book. Mr. Craig is on the left. Mr. Cameron is the second one from the right. I am on the far right. Can't remember the rest. The one in the middle was the Service Platoon NCOIC.