ALL NAMES GO LEFT TO RIGHT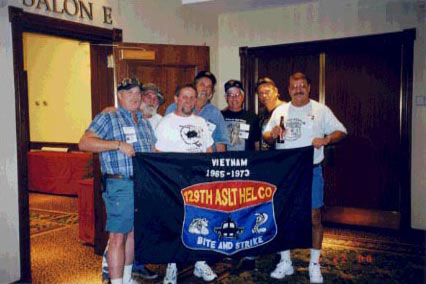 BARRY WINKLER, MARK JACKSON, ROBBIE ROBINSON, GLEN PEARMAIN, SAM HENNESSEE, PETE RHOME, ALEX FRENWALT.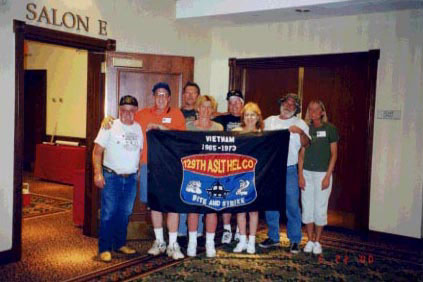 RICK ENGLAND, BILL FRENCHIE FRENCH, PETE RHOME, TJ RHOME, SAM HENNESSEE, SHARON HENNESSEE, MARK JACKSON, DEE JACKSON.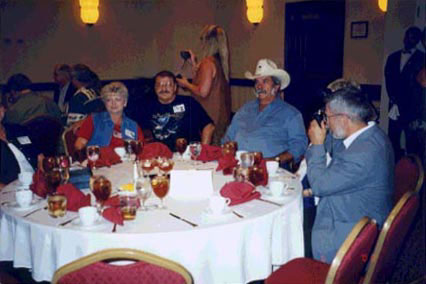 AT THE DINNER DANCE

LIZ FERNWALT, ALEX FERNWALT GENN PEARMAIN, JESSE MCLOUD ( THE AUTHOR OF THE BOOK " CREW CHEIF "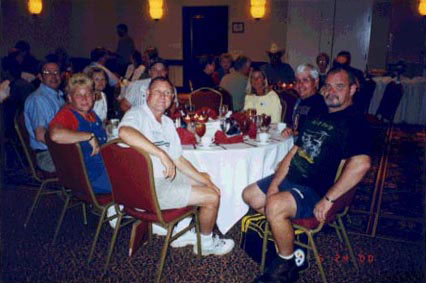 AT THE DINNER DANCE

JACK GILMORE OF THE 179TH ( CLOSE NET FRIEND OF MINE ) JEAN PURVIS, CAROLYN GILMORE ( JACKS WIFE ) DONNIE PURVIS, DEE JACKSON, SAM HENNESSEE, DON MCCORT.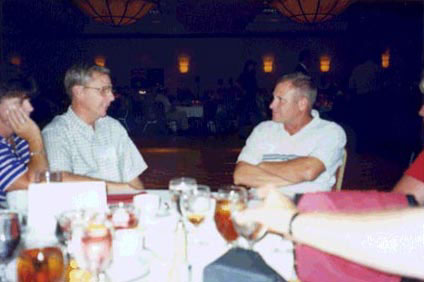 ROBERT LEE, DONNIE PURVIS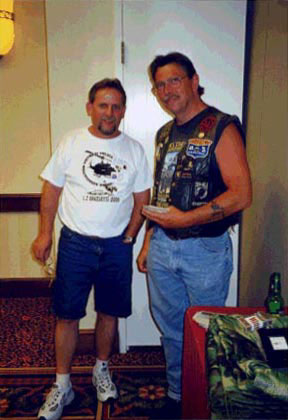 LLYOD " ROBBIE " ROBINSON, PETE RHOME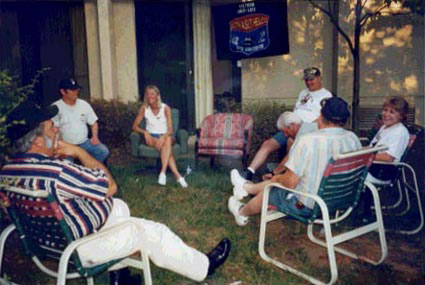 FRIDAY NIGHT IN CHARLOTTE. POOL PARTY WAS GOING ON. OUR ROOM WAS RIGHT BY THE POOL. WE HAD OUR ON LIL' THANG GOIN' ON!!!

GENN PEARMAIN, SWASHPLATE ( NOT A 129TH GUY, JUST A FRIEND) DEE JACKSON, RICK " SHAKEY" VOGEL ( OF THE FAMED 57TH GLADIATORS AND WAS MIA FOR 13 DAYS) THE BACK OF BARRY WINKLER, AND SHARON HENNESSEE.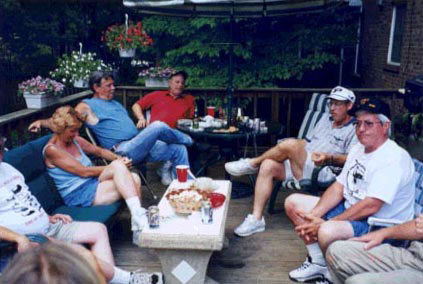 JACK GILMORE AND HIS LOVELY WIFE CAROLYN HAD A BBQ FOR THE 129TH AND SOME OTHER FRIENDS AT HIS HOME IN CHARLOTTE.

RICK ENGLANDS LEGS;-)..NICE LEGS RICK;-)))), TJ RHOME, PETE RHOME, BARRY WINKLER, HARRELL ( CUE ) GUIDRY, SAM HENNESSEE.........CUE HAS BEEN A NET FRIEND OF MINE FOR THE LAST 3 YEARS. IT WAS GREAT TO MEET HIM. CUE WAS IN THE 191ST AHC.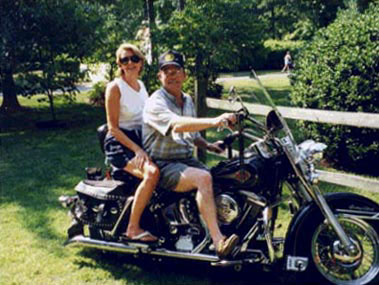 JACK GILMORE ( OF THE 179TH AHC ) AND HIS WIFE CAROLYN..........JACK HAS BEEN A NET FRIEND OF MINE FOR THE LAST 3 YEARS AND WE FEEL WE HAVE KNOWN EACH OTHER FOR EVER. JACK AND CAROLYN WERE KIND ENOUGH TO HAVE SOME OF US OVER FOR A BBQ AT THIER HOUSE IN CHARLOTTE. THANKS YOU TWO FOR THE GREAT SOUTHERN HOSPITALITY. THAT AFTERNOON WAS UNFORGETABLE AND SO WERE THE RIBS AND CHICKEN..........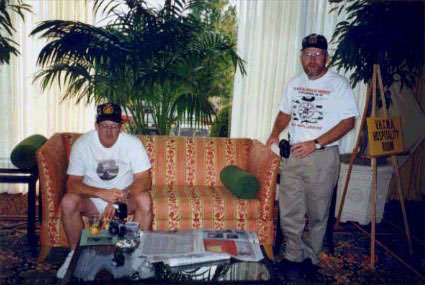 HARRELL " CUE " GIUDRY AND MARK "FISH HERRING......TWO MORE GREAT NET/VIET VET FRIENDS OF OURS THAT SORTA HUNG WITH THE 129TH GANG ALL WEEKEND...AND THE PLEASURE WAS ALL OURS THAT THEY DID.....THANKS CUE AND FISH............